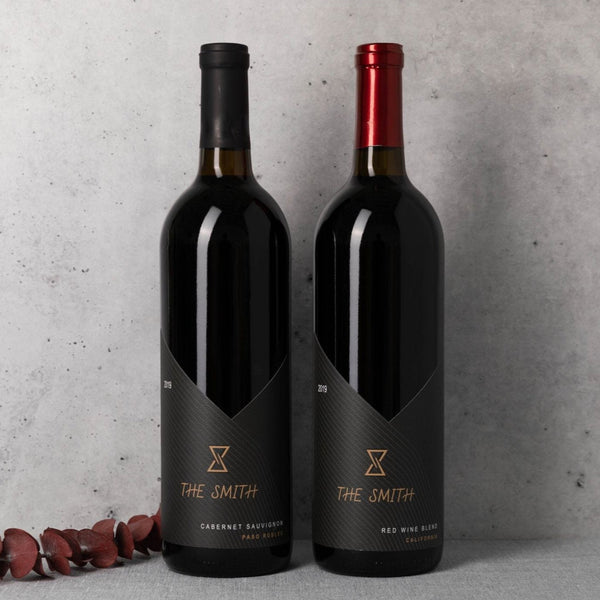 expertly crafted small batch premium wines from prestigious California vineyards
Distinctinvely rich and delicious, rooted in the true craftsmanship of winemaking with a modern approach
Buy Now
The Red Blend was so delicious and easy to drink! My husband and I had the Red Blend with pizza and loved it! Safe to say we will be back for more!
Kelsey
As a new wine drinker, I was really surprised at how much I loved the drinkability of the Cabernet. It was bold, but still approachable. Next time I will try it with a steak!
Jona
Both wines are complex, yet balanced! You taste all the labor and love that went into making these wines. The Cabernet is my favorite b/c it speaks to my palate of big fruits and complexity done right!
Beverly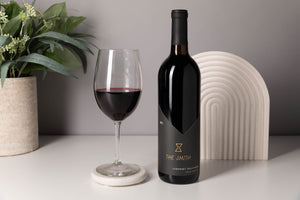 CABERNET SAUVIGNON | Paso Robles 2019
FLAVOR PROFILE: This full-bodied Paso Robles Cabernet Sauvignon is a complex synergy of ripe berry flavors and spices, aged for 8 months in French oak. This results in a fruit-forward and velvetly smooth finish giving a lush mouthful of cherry, raspberry and blackcurrant flavors.
ON THE NOSE: Layered aromas of cinnamon, cedar, and rose hints
PAIRS WELL WITH: Smooth enough to be enjoyed on its own, but pairs great with steak, lamb, braised short ribs, or aged gouda
Buy Now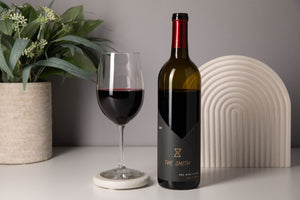 RED WINE BLEND | CALIFORNIA 2019
FLAVOR PROFILE: This California Red Blend is an optimal medley of Cabernet Sauvignon, Pinot Noir, Syrah, and Ruby Red, aged for 6 months in french oak. This well-balanced, medium-body wine has a vivid red color, luscious dark fruit flavor with well-rounded tannins.
Rich tasting notes of ripe black cherry, blackberry, blackcurrant, and cloves; blended perfectly for a elegant, soft finish.
ON THE NOSE: Floral notes with dark fruit aromas
PAIRS WELL WITH: Its lush tannins allows for solo sipping, but can be enjoyed with beef bolognese, stews, meat-lovers pizza, or aged cheddar
BUY NOW
the smith wine club
EXCLUSIVE BENEFITS ~ Get our premium wines delivered to your door in three seperate shipments at a discounted rate.